Employee Spotlight: Fernando Arteaga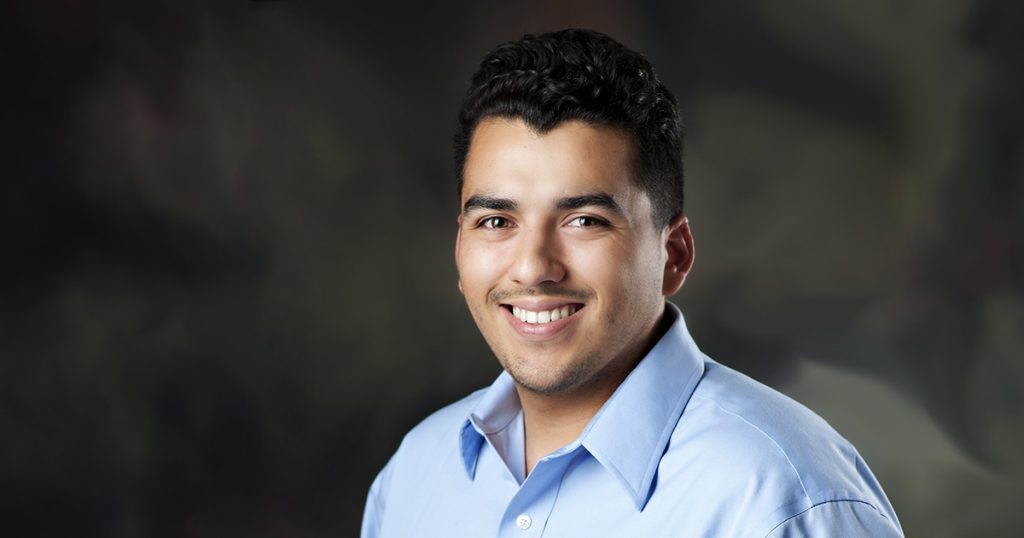 At Huff Construction we thrive on quality, commitment and having a solid team of people who instill these qualities in their everyday lives. For those of you who do not know the man behind the camera, let me introduce you to our Marketing Coordinator, Fernando Arteaga.
Fernando was born and raised in Modesto, CA where he attended Modesto High School as an IB Student. After graduating Modesto High, he attended MJC for two and a half years and transferred to Stanislaus State to finish his college degree. Originally, Fernando started college with the mindset of becoming an engineer, however, after taking an economics class, and further discussions with his professor he decided to become a business major. In 2016, he received his Bachelor of Science Degree in Business Administration from Stanislaus State and graduated Summa Cum Laude.
Where did you work before joining Huff Construction?
Prior to joining the Huff team, Fernando worked as a Service Specialist and Concierge at Save Mart Supermarkets. There, he had the pleasure of meeting his girlfriend and gaining two and a half years of customer service experience. While working at Save Mart, Fernando was also attending Stanislaus State University full time.
What is your role as a Marketing Coordinator?
The role of the Marketing Coordinator is everything marketing – all marketing material is created in-house. Fernando oversees internal & external website management, brochures, proposals, e-blasts, newsletters, social media, vehicle & job site signage, photography, videography, and more. He is also in charge of creating and organizing fun events for Huff employees to enjoy in and outside of the office.
How did you first hear about Huff?
The Stanislaus State Business School webpage displayed a list of local companies looking to hire students to fill a position. Once Fernando filled out the application, Naomi Layland (Director of Marketing & Business Development) reached out to schedule an interview which led to his career at Huff Construction.
How has Huff Helped you grow within your career?
Huff has helped Fernando start his career as a Marketing professional, gaining marketing experience in the architecture, engineering and construction industry, working with different age groups, ethnicities, and economic backgrounds.
How would you describe Huff in three words?
"Building Excellence & Quality! The most important aspect of his job is keeping the company brand consistent. When you think of Huff, you think of a quality general contractor that is a regional leader in construction."
What types of training have you done for your position?
Fernando has learned to use software such as Adobe Photoshop, In-Design, Illustrator, Premiere Pro, Mail Chimp, Hootsuite and more. To create the highest quality of marketing content, Fernando stays up to date on new software, applications and has completed courses needed to become a certified drone pilot. He has also acquired HTML editing and coding skills while working on our company intranet, Huffnet.
What has been your favorite Marketing project at Huff Construction?
Fernando has worked on several Marketing projects but his favorite project he's has worked on would be Huffnet. Huffnet was designed and built to support our team today and as we continue to grow and expand in the future. Fernando worked with the Developers at Tiv Branding and the managers at Huff Construction to ensure that the platform made processes more efficient while reducing labor time. Fernando was the idea behind the manpower scheduling and the weekly safety meetings, implementing these resources on Huffnet was a way to create accessibility for employees at any given time.
What is the coolest thing you have posted on Huff Constructions social media?
Fernando has created several cool social media posts, but he would say the coolest one he has done is the time lapse of Huff's Jelly Belly project in Fairfield, CA. It was one of the first time-lapses Fernando did for the company and the time lapse showcased the concrete pour process. The post has gone viral, with over 98,000 views!
https://www.youtube.com/watch?v=ajM8cU9RJ6E
What do you like to do for fun outside of the office?
Outside of the office, Fernando enjoys camping, mountain biking, hanging out with his dog, playing Xbox, working on cars and drinking a citrus IPA.