Huff Energy Solutions blends tradition and innovation, drawing from over five decades of construction excellence as a proud division of Huff Construction Company, Inc. Our unique perspective, honed by our rich heritage in the construction industry, sets us apart in the renewable energy sector.
Our journey into the renewable energy sector began with a singular focus on PowerShingle solar canopies—an innovation proudly manufactured by Nucor, right here in the United States. This foundation of innovation and quality has propelled us to broaden our horizons, addressing diverse industries and solar needs. Today, our expertise spans traditional solar canopies, versatile carports, rooftop-mounted systems, and ground-mounted solar arrays. This expansion ensures that our solutions align with your energy goals, regardless of your business type or space.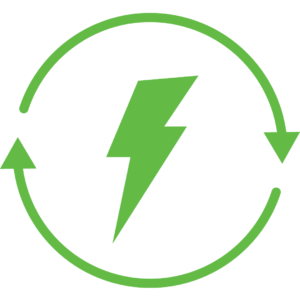 With consistent rate hikes year over year by energy providers, it makes sense to generate your own energy. Recurring energy generation from solar arrays can save our clients hundreds of thousands if not millions of dollars during the life of their system.
Your operations shouldn't stop if PG&E or your energy provider decides to shut down the power. With ongoing power outages across California, it's a good time to consider becoming energy-independent.
Our PowerShingle solar projects are backed by a 25-year industry-leading warranty. PowerShingle provides clean energy that you can count on and is proudly 100% manufactured in America
SOLAR POWER CAN BENEFIT ANY BUSINESS.
Since farming and agriculture consume a large amount of electricity for irrigation, plowing, greenhouses, heating, and cooling of buildings that house livestock, and dairy operations, utility bills can drain the budget. But, with solar power, while the upfront cost may be high, farmers will benefit in the long term.
Solar Energy can help businesses centers cut energy costs by providing predictable renewable energy while providing weather protection for their customers. With the challenges of charging electric vehicles and the strain on our power grid, a great solution is localized renewable energy generation.
The industrial and manufacturing industries account for 35% of the energy consumption in the United States. Solar Energy is a solution that makes sense by providing renewable energy that is affordable, attractive, and pays for itself. The best way to control costs is to find alternative energy sources, like solar energy.
EMBRACE THE SOLAR ADVANTAGE: WITH CONSISTENT ENERGY GENERATION, THE ASSURANCE OF ENERGY INDEPENDENCE, ATTRACTIVE FEDERAL TAX CREDITS, AND ACCELERATED DEPRECIATION, OUR SOLAR SOLUTIONS ARE A SMART FINANCIAL CHOICE FOR BUSINESSES, DEVELOPERS, ARCHITECTS, AND BEYOND…