Huff Energy Solutions is the renewable energy division
of Huff Construction Company, Inc.
WITH RECURRING ENERGY GENERATION, PEACE OF MIND OF ENERGY INDEPENDENCE, UP TO 40% TAX CREDITS, AND 21% DEPRECIATION ON THE ENTIRE STRUCTURE, POWERSHINGLE IS A FINANCIAL DECISION THAT MAKES SENSE FOR ANY BUSINESS, DEVELOPER, ARCHITECT, AND MORE…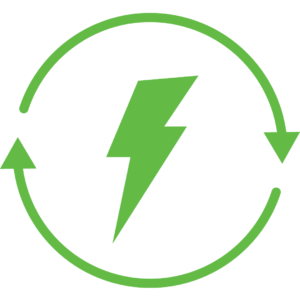 Thanks to federal tax incentives and recurring solar revenues, PowerShingle canopies cost less than metal roof structures and pay for themselves with safe & predictable returns.
PowerShingle provides renewable energy, eliminates water leaks, and protects your assets from the elements while providing a steady supply of clean & affordable energy.
Backed by a 25-year industry-leading warranty, PowerShingle provides clean energy that you can count on.  PowerShingle is also proudly 100% manufactured in America
Huff Energy Solutions & PowerShingle Can Benefit Any Business.
Below are some innovative uses of Our Product.
Since farming and agriculture consume a large amount of electricity for irrigation, plowing, greenhouses, heating, and cooling of buildings that house livestock, and dairy operations, utility bills can drain the budget. But, with solar power, while the upfront cost may be high, farmers will benefit in the long term.
PowerShingle can help travel centers cut energy costs by providing predictable renewable energy while providing weather protection for their customers. With the challenges of charging electric vehicles and the strain on our power grid, a great solution is localized renewable energy generation with PowerShingle.
The industrial and manufacturing industries account for 35% of the energy consumption in the United States. PowerShingle is a solution that makes sense by providing renewable energy that is affordable, attractive, and pays for itself. The best way to control costs is to find alternative energy sources, like solar energy.