Huff Construction, alongside our business partners Verakin Capital and the Abbate Family, is proud to continue our support of the Tahoe Fund in its efforts to preserve and improve the Lake Tahoe environment for all to enjoy.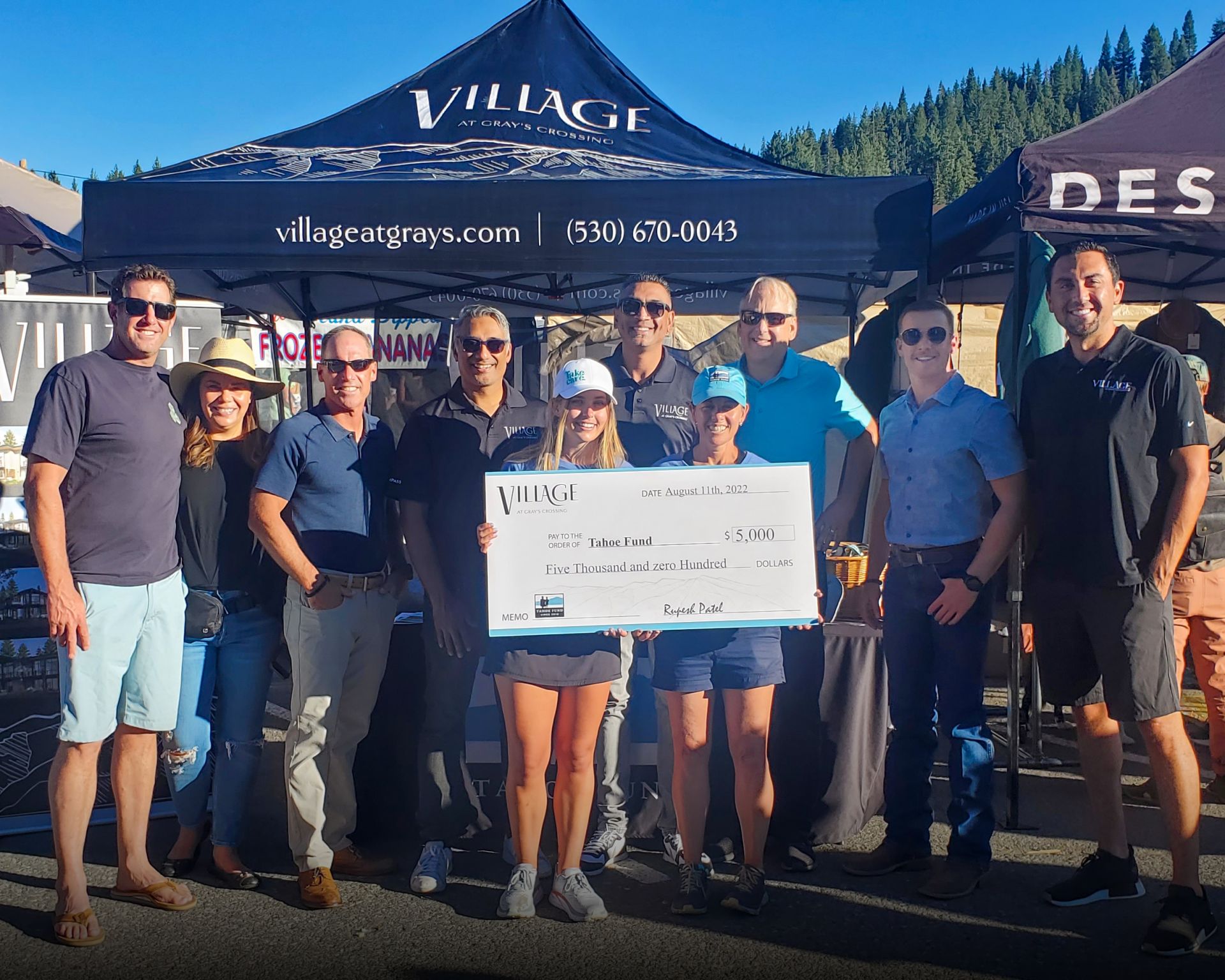 We welcomed the Tahoe Fund to our booth space at this year's Truckee Thursdays events where they raised over $5000 in donations from the public in addition to this $5000 check presented by the Village at Gray's Crossing.
The goal of the Tahoe Fund is to become a major source of private funding for environmental projects around the Lake Tahoe Basin with an emphasis on forest health, lake clarity, sustainable recreation, transportation, and stewardship.