Name:

Larry Nelson


Title:

Senior Project Manager


Hire Date:

1997
Where are you from?

I grew up in Salinas, CA and moved to the San Jose area right after graduating from high school. I have since moved to the Turlock area and have been living here with my family since 1987.
How did you get into the construction industry?

Well, right out of high school, I got a position as a carpenter at one of my friend's construction companies. One of the most memorable projects working as a carpenter was a remodel for one of Alfred Hitchcock's homes. I also worked on schools, banks, stadiums, and medical facilities.
What makes you excited to go to work in the morning?

I am always excited to come to work but what makes me most excited is working with our clients and fixing any issues or changes that come up on a project.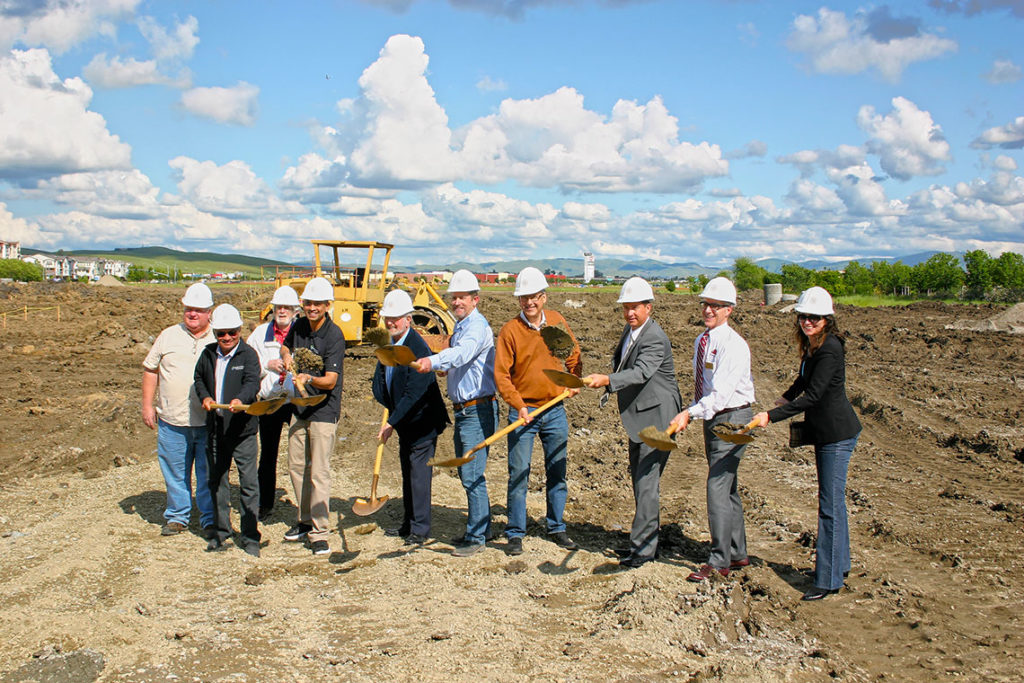 What's your favorite part about working at Huff?

One of my favorite things about my position is having the ability to problem-solve. I like to work on large and complex projects because of the amount of problem-solving that is involved. I enjoy accomplishing goals as a team and working with our repeat clients.
What is your favorite project that you have built?

It's difficult to choose one project but I really enjoyed building Samaritan Village in Hughson, CA. I have always wanted to build a mall and Samaritan Village is in a sense, a mall. It has a post office, movie theater, chapel, stores, barbershop, salon, assisted living space, and more. I also enjoyed working on the Mercy UC Davis Cancer Center in Merced, CA because it involved building a room for a linear accelerator. Some of the walls were 7 feet thick of solid concrete!
What has been your proudest moment at Huff?

I have had a few moments when I felt really proud. One proud moment is when I earned a promotion from a superintendent to a project manager back in 2005. Another proud moment working here is when my son, Kyle, started working for Huff in 2014. Anytime a project that I am working on comes to completion I like to take a step back and appreciate all of the hard work done by the Huff Team and the great subcontractors that work with us. It's truly a team effort when it comes to building.
What sets Huff employees apart from people working at other companies? Are there certain personality traits or skills that do well at Huff?

What really sets us apart is that the owners of Huff Construction, Gary Huff and Brad Ardis, are deeply involved in every aspect of the company and they truly care about their employees and clients. They shape our company culture by setting high standards and leading by example. Their leadership translates to employees with an incredible work ethic and attitude. We truly work as a team and nobody is trying to climb over somebody else to get to the top which is prevalent in larger corporate settings.
What are your favorite things to do outside of work?

I like to work on things around my house, fishing for bass, and I also love traveling with my wife. We really enjoyed traveling to Thailand for one of our son's wedding and also traveling to Italy which we visited in 2018. I look forward to going on many more trips.